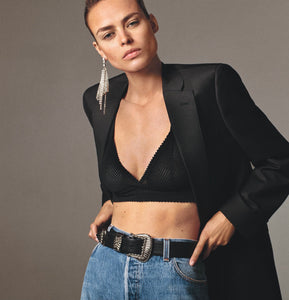 INSPIRATION
DEBORAH DRATTELL IS AN AMERICAN ACCESSORY DESIGNER AND OPERA COMPOSER FROM NEW YORK. EACH COLLECTION IS MULTIFACETED AND INFUSED WITH THE SAME ELEGANCE, DRAMA, AND BOLDNESS THAT IS INCORPORATED IN HER PRESTIGIOUS OPERAS.
10%  OF ALL PROFITS WILL BE DONATED TO CHARITABLE CAUSES.
For inquiries or custom orders, contact us at shayna@deborahdrattell.com
If you see something you love, but it's out of stock, send us an email.